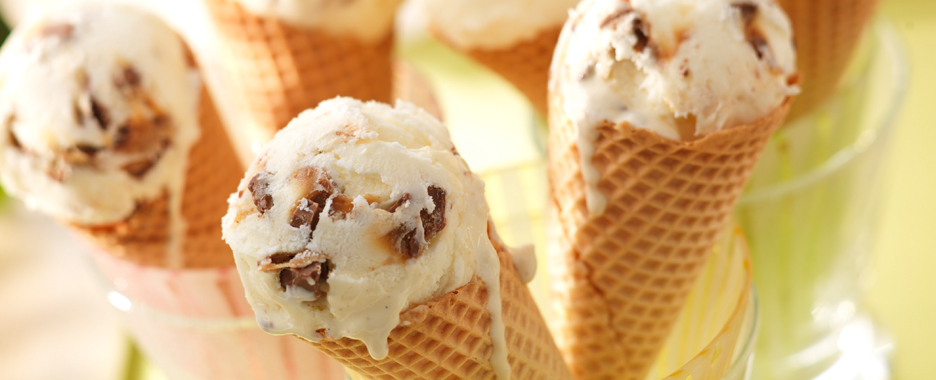 INGREDIENTS

500 ml

tub of fresh vanilla custard

300 ml

Double Cream

75 g

Cadbury Dairy Milk Caramel chopped into chunks
TIME
PREP TIME 10 min
COOK TIME 190 min
METHOD
1

Mix the custard and cream together and place into a plastic container suitable for the freezer and freeze for 1 hour, remove and whisk to remove any ice crystals then re-freeze for an hour. Whisk again, add the caramel pieces and freeze until solid.

2

Remove from the freezer half an hour before required to allow to soften a little before scooping.
% of your Guideline Daily Amount (GDA). To be enjoyed as part of a healthy, active lifestyle.

TYPICAL VALUES PER SERVING
Treat your inbox
Want to know about all the latest goodies from Cadbury? Sign up and you'll be the first to hear about exclusive offers, new delicious chocolate treats, gifts and more.
Sign up